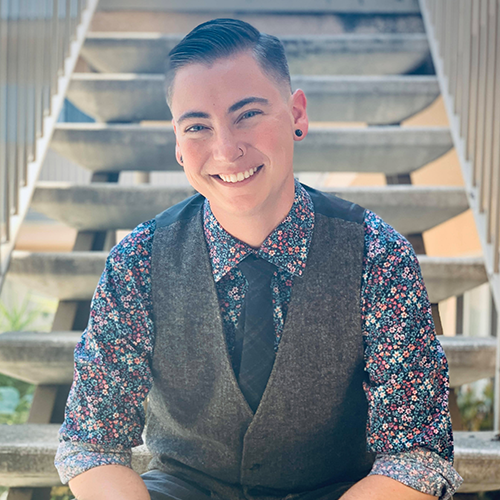 Associate Professional Clinical Counselor
B.A., History, Historic Preservation from Georgia College & State University M.S., Clinical Mental Health Counseling from University of San Diego
My name is Tristan Sotomayor, my pronouns are he/they, and I am a proud transmasculine human. As I have had to learn how to overcome and step into my authentic expression, it is my absolute passion to support others as they discover their true path in this human experience.
This chaotic world can often feel overwhelming. Because of this, sometimes our emotions, behaviors, and reactions can be a lot to navigate. Having a person in your life to validate, uplift, center, and celebrate your authentic self can lead to new discoveries. My therapeutic approach is to cultivate a brave space with my clients using a client-centered, humanistic, strengths-based approach ensuring that clients feel seen and heard in their experiences. Additionally, I utilize meditation, music, art, and other creative forms to guide my therapeutic work.
I have worked with many individuals in a variety of stages of human development. I have unique skills to work with folx who identify as transgender, non-binary, or are questioning their identity. I am sex positive, kink-aware, and poly-friendly. I can provide other resources if necessary, such as referrals and letters.
Please connect with me to schedule an appointment. I am reachable by email: tsotomayorcounseling@gmail.com
As a registered associate, I am unable to bill any insurances, but I am able to offer an affordable rate. I look forward to this therapeutic journey together!