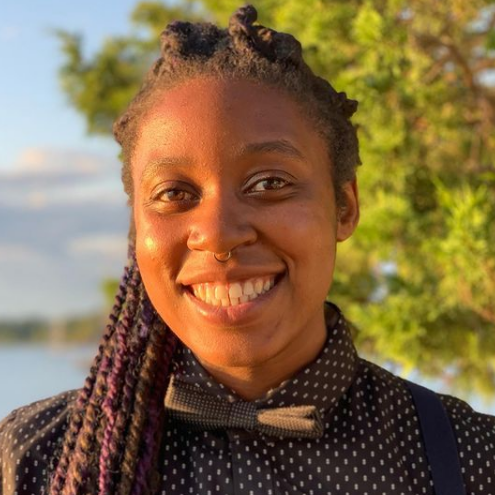 Tay "TR" Richardson, APCC
Associate Professional Clinical Counselor
B.S., Arts Management and Music: Studio Composition from SUNY Purchase M.A., Entrepreneurship in the Arts from SUNY Purchase M.S., Counseling: Multicultural Community Counseling & Social Justice Education from San Diego State University
Under the supervision of Darlene Tando, LCSW
My name is Tay Richardson (they/them/elle) but you can call me TR. I am a Black, trans/nonbinary, and queer therapist who aims to form collaborative relationships with my clients and provide liberating mental health services. As a person who holds multiple minoritized identities, I have experienced the challenges associated with navigating a world that doesn't always validate the nuanced aspects of these identities. This, in part, has fueled my desire to help others work through challenging experiences and uncover tools and skills to help deeper understand and navigate them.
My goal is to provide a supportive environment where folks can openly explore their identities and lived experiences. I aim to help you discover your strengths and push you in your areas of growth towards healing. I have experience working with a variety of ages, identities, and backgrounds. I am specifically passionate about working with neurodiverse populations, queer and trans communities, people of color, and non traditional relationship dynamics (non-monogamy/kink).
I believe that the relationship between you and your therapist should be built on trust and honest communication. It is important to find a therapist that you feel you can build a relationship with that feels right for you to ensure your success. Ask questions! Advocate for your needs! I will listen and we can explore if I am the right fit for you or work together to find someone who is. No matter where you are in your life and journey towards healing, I am excited to see how I can help you show up as your best self.
Please feel free to contact me to schedule an appointment at: trtheirapy@gmail.com
I am able to bill the following insurances: Aetna, Anthem Blue Cross, and Sharp. I can provide Superbills to those with a PPO. I look forward to working with you!