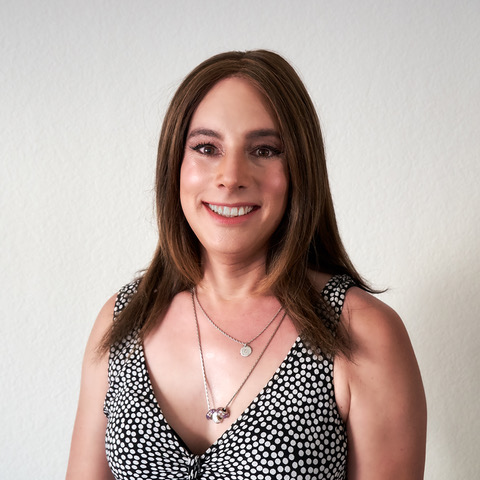 Associate Therapist, AMFT #121380
Under the supervision of Darlene Tando, LCSW, #21699
As a transgender woman, the journey to discovering my authentic self only happened after I had done years of work to find my happiness. The joy and gratitude that I now experience is something that I believe all of us deserve and are capable of having – but we need those who have walked the path to help lead the way.
I provide counseling as an Associate Marriage and Family Therapist (AMFT), am a support group facilitator at the Los Angeles LGBT Center, and am a volunteer at the Didi Hirsch Mental Health Center as a crisis counselor for the National Suicide Hotline. I am also an active participant in the trans+ community of Los Angeles, volunteering my time to organize clothing swaps and social events.
In transforming myself, I also chose to transform my life, and I knew, perhaps for the first time, what it meant to have a calling. To that end, I look forward to being a licensed Marriage and Family Therapist (LMFT) and contributing my talents and life experience to support my community and their families.
Check out Calista's vlog about her personal journey to authenticity.
At its heart, The Rage is about a family breaking apart and coming back together after the realization that dad is a transgender woman. Follow us as we reimagine our relationships as we navigate the challenges of life, love and co-parenting.
Our goal is to make videos that de-stigmatize gender identity as well as provide an inside look into the struggle a formerly married couple faces when their traditional, hetero-normative family comes undone. We'll share with you our path to friendship, family, and co-parenting with informative, funny, and occasionally painful content.