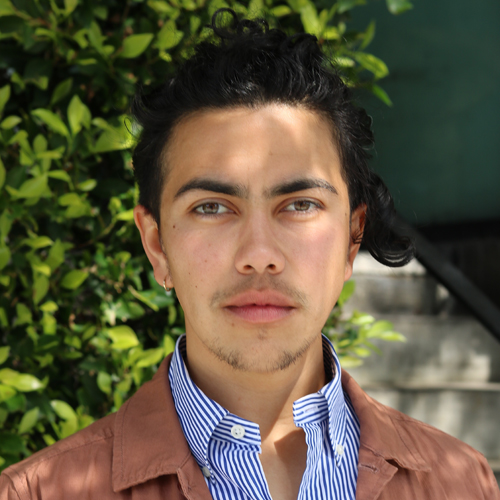 Associate Professional Clinical Counselor
B.S., International Studies Economics from UC San Diego
M.S., Multicultural Counseling from San Diego State University
Under the supervision of Darlene Tando, LCSW
My name is Mely and I identify as non-binary/transmasculine, person of color, and I use he/they/Él pronouns. I approach therapy by focusing on connecting with my clients through compassion, having an open mind, and using a strengths-based approach to help them develop and strengthen coping skills to manage their difficult circumstances and emotions. I am passionate about creating a safe space for youth as they develop their identity and giving them the tools they need to achieve their personal goals. I am bilingual and can provide therapy in both English and Spanish. I look forward to meeting and supporting you in your journey of self-discovery.
I have experience working with individuals across the lifespan facing a handful of struggles in community settings. I know that our identities largely impact the way we experience the world and therapy and use this to provide the most appropriate treatment for each person's identity. I specialize in LGBTQI+ affirming and gender-affirming therapy. I am kink-aware and poly-friendly.
I am a member of the California Association for Licensed Professional Clinical Counselors (CALPCC).
Please feel free to contact me to schedule an appointment. I am reachable by email: mqzcounseling@gmail.com
As a registered associate, I am unable to bill any insurances, but I am able to offer an affordable rate. I look forward to working with you!
---
¿Le preocupa que su hijo/a/e se sienta ansioso/a/e o deprimido/a/e? ¿Tienen dificultated para entender el desarrollo del género o sexualidad de su hijo/a/e? Como terapeuta, mi enfoque está en conectar con mis clientes a través de una mente abierta, guiarles con compasión y curiosidad. Me apasiona crear un espacio seguro para mis clientes, a medida que desarrollan su identidad y aprenden herramientas que necesitan para alcanzar sus metas en la vida. Soy bilingüe y ofrezco servicios de psicoterapia en inglés y en español. Espero conocerte y apoyarte en tu embarque del autodescubrimiento.
Tengo experiencia trabajando con personas migrantes, LGBTQIA+, Transgenero y non-binario, y personas de todas edades. Sé que nuestras identidades impactan en gran medida la forma en que experimentamos el mundo y la terapia y utilizamos esto para brindar el tratamiento más apropiado para la identidad de cada persona. Me especializo en terapia de afirmación de género y LGBTQI+.
Soy psicoterapeuta registrado APCC, y soy supervisado por Darlene Tando, LCSW. Ahora, ofrezco servicios de terapia a travez de telesalud. Tenga en cuenta que: no proporcionamos intervención en caso de crisis, por lo que si usted o un miembro de su familia está experimentando una emergencia, llame al 911 o vaya a la sala de emergencias.